Don't buy fruits with.. [Fwd: Sharon Rajkumar]
Read your fruit in the number posted.
"Fruit label" will tell consumers the fruit, and whether the fruit are safe or unsafe for eating.
Label for :-
Traditional fruit : four digits beginning with 4
Organic fruit : five digits beginning with 9
Transgenic fruit : five digits beginning with 8
Example :
You happen to see an apple in the store:
If its label is 4922, it is a traditional apple, having used herbicides and chemical fertilizers during planting.
If its label is 99222, it is an organic apple. A bit more expensive but free from herbicides and chemical fertilizers.
If its label is 89222, it is genetically modified (GMO). You may not want to eat it.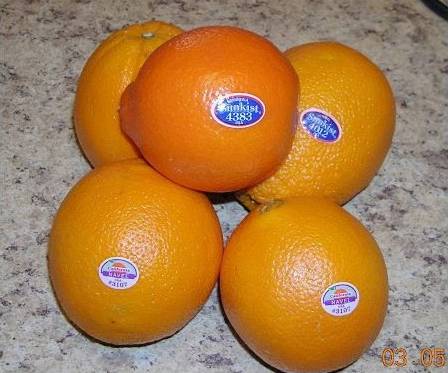 The next time you go shopping you'll understand these figures to know what to buy.
____________________________________________________________
This Email with caution published as provided by Sharon Rajkumar. You too can share forwarded emails by sending them to info@forwardedemails.com and get it published with your name. We respect copyright, please don't forward copyright material.
____________________________________________________________
Comments
comments