Remember [Fwd: Sharon Rajkumar]
Remember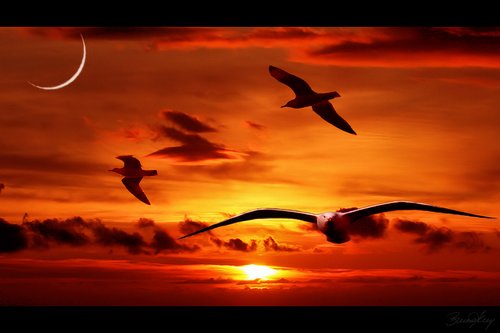 Remember
There are sorrows which are like rivers waterfalls, slip and fall soft on your life without stopping to obstacles, and then lead to the beaches of your future happiness.
When you notice that your eyes lose the brightness of the evening, remember that in the morning the sun comes up, who will make your day start your day …
so I always wait for the morning with your head up.
All you could perceive troubles in life are meant to remember that you still have the taste to distinguish good from bad.
You only live one day at a time.
So even if you hurry, you have to wait 24 hours to see tomorrow Much love in heaven for you.
I want to remind you that there will always be open source and heavy rainfall will you keep in your mind how important you are to God, who loves intense and strong hugs to ever leave you.
You are the heartbeat of Jesus.
You are the reason for his arrival into the world.
You're the smile that touches your lips now and forever.
Believe it, it's true!
Whenever a judge shopping, make a stop in your thoughts and praise God for what they gave you to adorn any place where you are.
Keep in mind that God manages your pain in a seamless manner, as only a Wise Father can do.
Never forget that …
Life is a luxury. It is the exquisite taste to keep one foot over the other.
Yes, life is a luxury.
Luxury to love, to breathe, to dream and to be happy.
So spend your life as if you were a millionaire.
May your smile be similar to children when they know they are loved and that they see in this day you were born to get a touch on each of your heartbeats, you know the taste of perfume your mouth with words full of flavor inside you.
And let the peace that surrounds the paternal heart of God is the one you keep saturated
peace in this, your only day that suits you live.
Being alive is one of the most beautiful gifts that you can keep both your spirit, your soul and eternal youth.
So manifest your vivacity in everything you do, laugh like last time, dreams as children and make yourself a human being live and let live.
* * * * * * *
With pure love,
Dora Saunier
____________________________________________________________
This Email about Life published as provided by Sharon Rajkumar. You too can share forwarded emails by sending them to info@forwardedemails.com and get it published with your name. We respect copyright, please don't forward copyright material.
____________________________________________________________
Comments
comments
EMAILS IN YOUR INBOX FREE!