Clever Conceptual Photo Manipulations Part-One [Fwd: Saravanan]
Clever Conceptual Photo Manipulations That Tell a Story
Liquid Fire
An excellent example depicting the metaphorical concept of liquid fire. It shows how fire would look if it was made of water.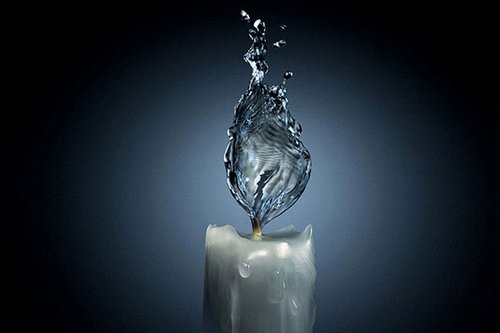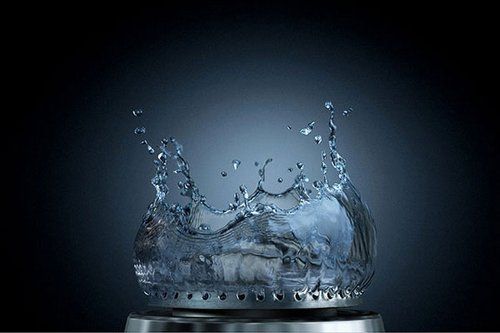 Olympus: Eagle
This print advertisement by Olympus has a great concept and visual. It uses the frozen ice to symbolize that the action has been frozen in time by the camera.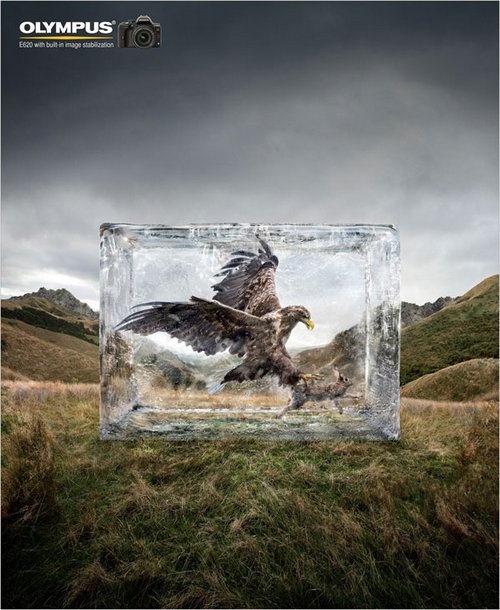 Wakes You up With Every Bite
This amusing print advertisement cleverly uses Photoshop to convey its UsP.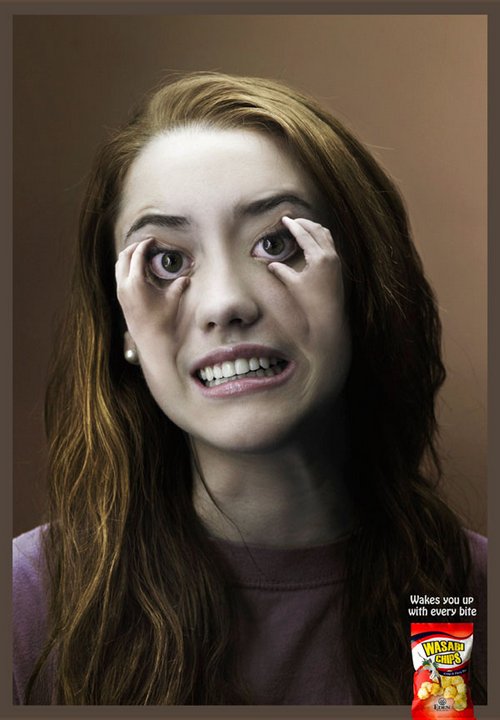 Falling Letters
Have you ever been so tired while reading that you felt the words are falling from the book? Here is a cool visual example of the same.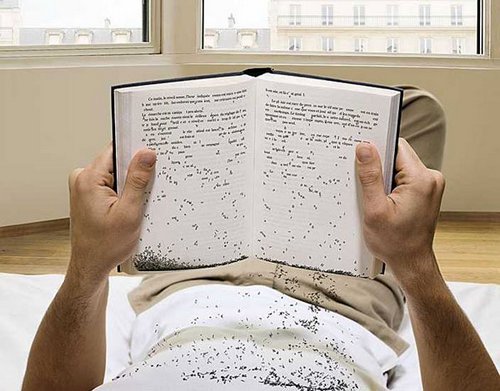 Creating My Own World
Creating My Own World in an impressive artistic concept. The ink represents the fluidity of imagination and creativity through which the artist creates fish, birds, butterflies and the world of his own. It has beautiful color, texture and a poetic touch.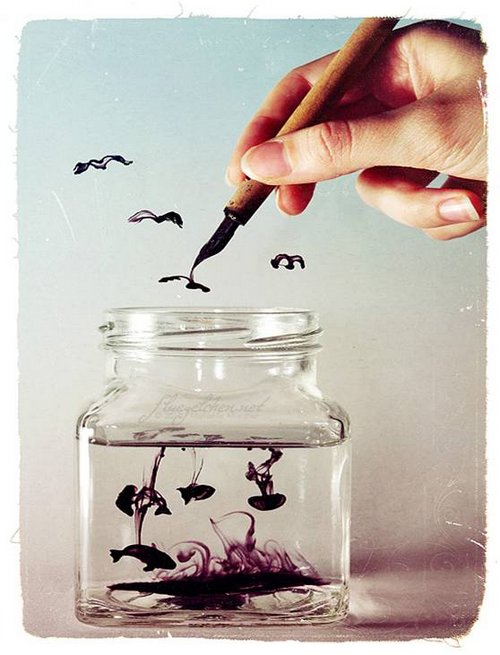 Lens Coffee Mug
It is hard not to like this cool coffee mug. It is made from the lens of a camera that has been fashioned into a mug. I think the image is the Photoshopped prototype (of the initial concept) of Canon mugs.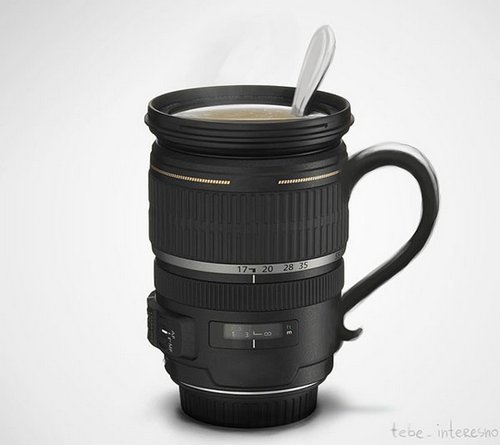 The King
The King has an interesting and thought provoking concept drawing parallel between king and pawn. The artist philosophically states that when the game is over, the king and the pawn go into the same box.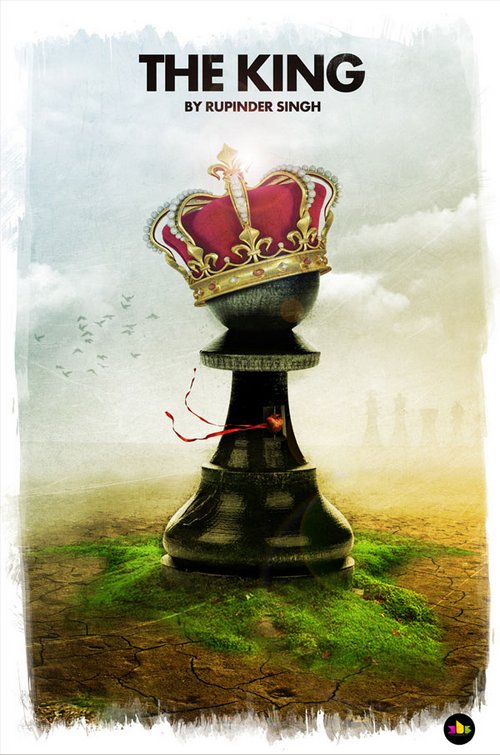 Skinbonsai
Skinbonsai is a well executed but creepy photo manipulation of bonsai created from body parts.
Help
Poor grapes are looking really scared! This fantastic photo manipulation is humorous and heartwarming at the same time. The attention to the detail is mindboggling and the concept is skillfully executed.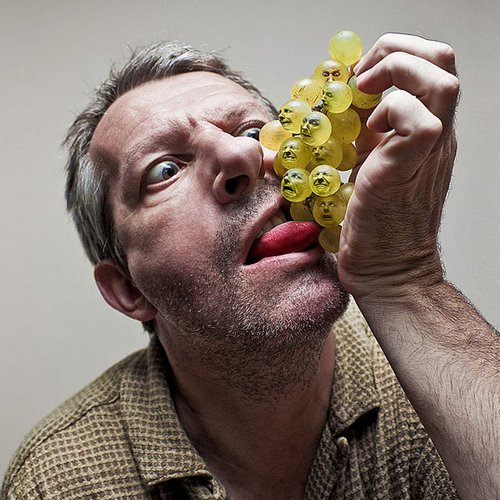 Go Your Own Road
Go Your Own Road has a great concept. It advises you to follow your heart.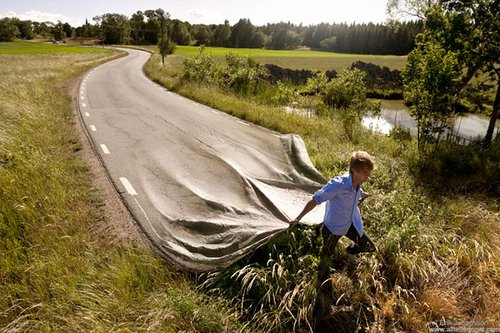 ____________________________________________________________
This Creative Email with pictures published as provided by Saravanan. You too can share forwarded emails by sending them to info@forwardedemails.com and get it published with your name. We respect copyright, please don't forward copyright material.
____________________________________________________________
Comments
comments
EMAILS IN YOUR INBOX FREE!