A train made out of Chocolate…[Fwd: Sharon Rajkumar]
A TRAIN MADE OUT OF CHOCOLATE….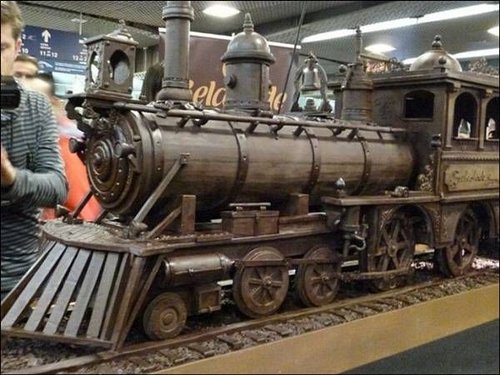 Measuring 33 meters (108 feet) in length, this fantastic chocolate train was commissioned for "Chocolate Week" in Brussels. It took approximately 2832 pounds (1285 kg) of chocolate to create the train, which has now also been recorded as a Guinness World Record.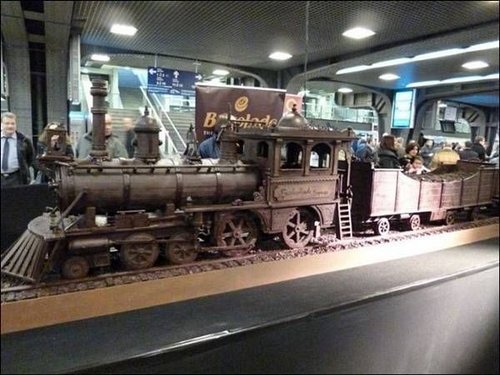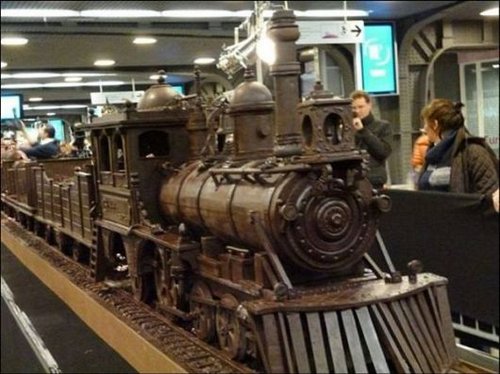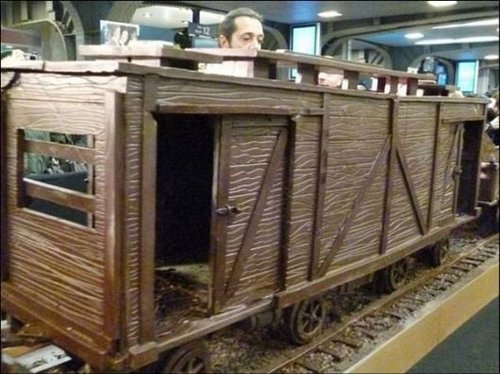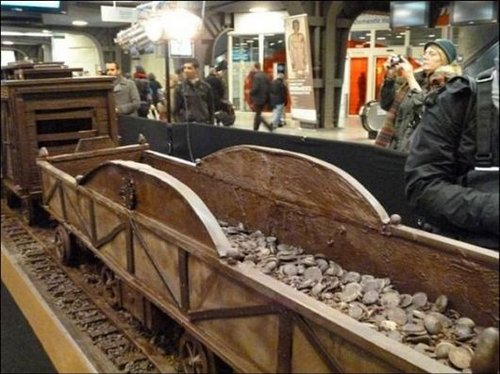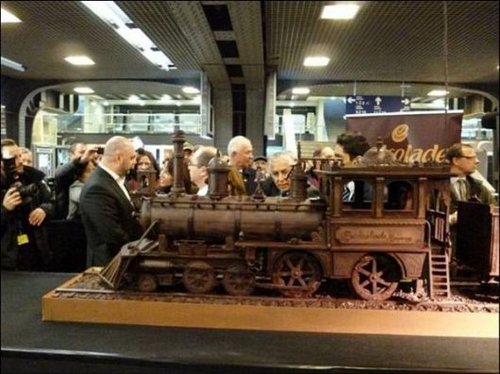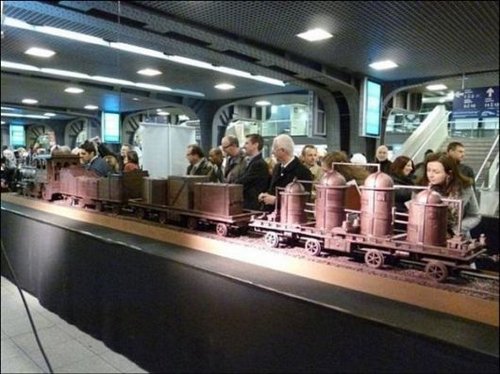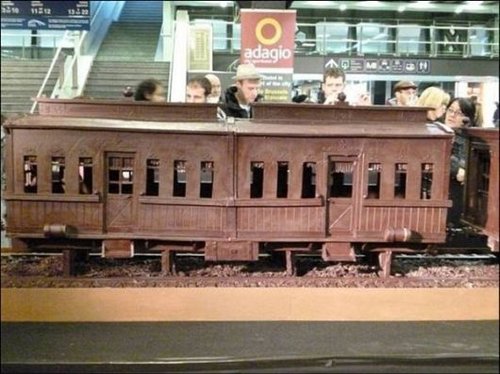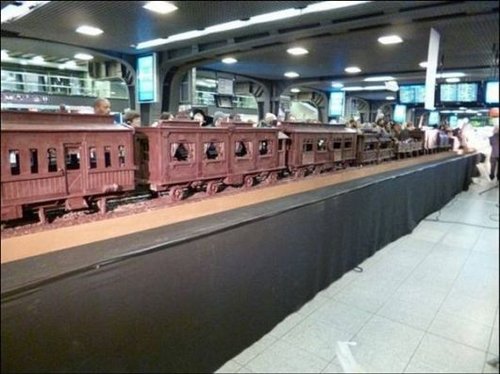 ____________________________________________________________
This Email with pictures published as provided by Sharon Rajkumar. You too can share forwarded emails by sending them to info@forwardedemails.com and get it published with your name. We respect copyright, please don't forward copyright material.
____________________________________________________________
Comments
comments