Animals In News [Fwd: Sharon Rajkumar]
Animals In News
Stray dogs joined thousands of people as they clashed with police in downtown Santiago, Chile, as they continued to demand an educational overhaul in the latest student demonstration since the movement began in 2011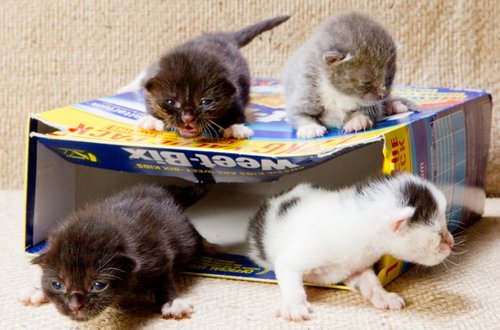 These tiny kittens have been discovered dumped in a cereal box at a bus stop in Australia. Local animal rescuers were alerted when a passer-by saw the box in question moving and heard noises. The kittens are now in foster care and have been put up for adoption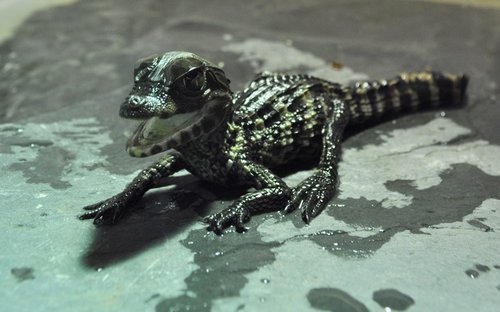 A baby caiman crocodile has arrived in North Queensferry after it was born at Deep Sea World's sister aquarium in Cheshire.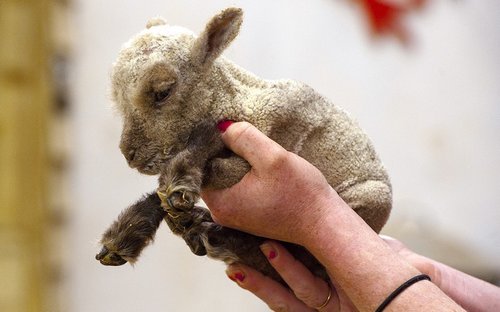 The world's smallest lamb, weighing in at just 2.2 pounds and only as high as a pint glass. Tiny Bobby is so petite he needs round-the-clock care to build up his strength – and is sleeping cuddled up to a labrador in his adopted mum's home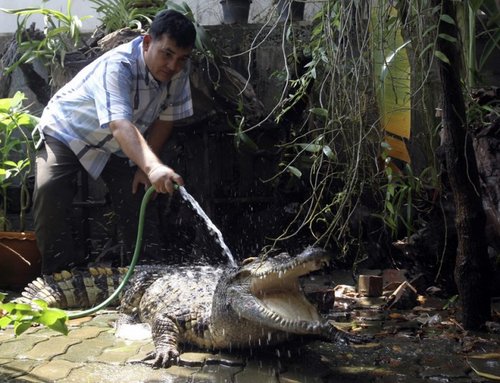 Awirut Nathip sprays water on his crocodile, named Thong which means golf in Thai, in front of his house in Pitsanuklok province, north of Bangkok, Thailand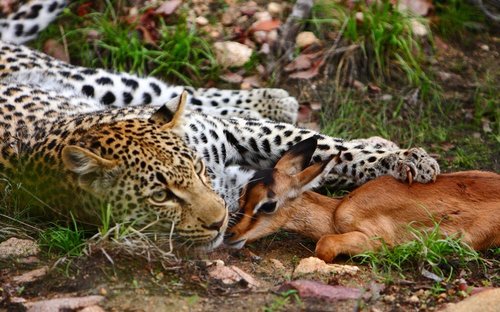 Game park ranger Chad Cocking took this photograph of a young leopard resting its paw on an impala it had just caught in Kruger National Park, SA. Unfortunately the friendship was not to last and the leopard eventually got bored with its own game and ate the impala.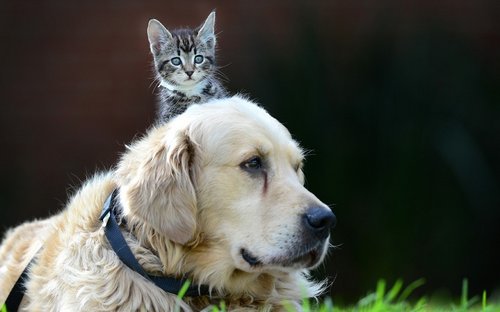 Tiny 8-week-old tabby kitten Cindy is seen cuddling up to her canine friend, 8-year-old golden retriever Harvey, at the Lost Dogs Home in Melbourne, Australia. The pair have put the difference of their species aside to be the new furry faces of the animal shelter's latest campaign. However, judging by the close paw protective Harvey is keeping around the cute cat the pair are looking for a home together.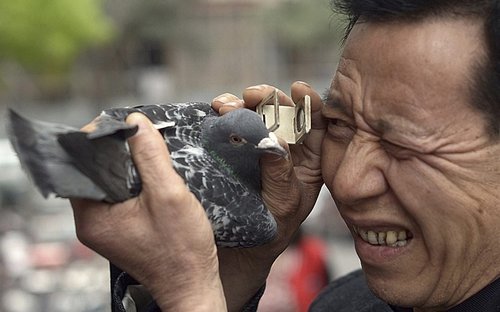 A man examines a pigeon with a magnifying glass at a pigeon market in Chongqing, China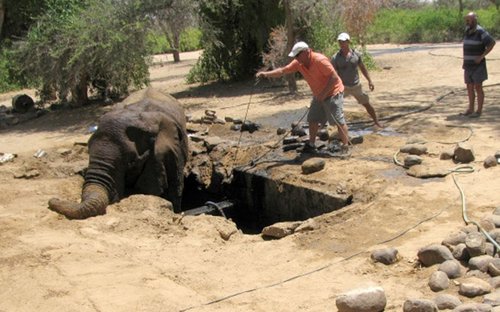 Volunteers attempt to free an elephant stuck for 11 hours in a sewage drain at Ugab Rest Camp in Namibia. The animal had fallen into the 3ft by 4ft channel during the night and it took a group of volunteers three hours to fill the ditch with stones, rocks and sand to allow the elephant to step out.
____________________________________________________________
This Email with pictures of Animals published as provided by Sharon Rajkumar. You too can share forwarded emails by sending them to info@forwardedemails.com and get it published with your name. We respect copyright, please don't forward copyright material.
____________________________________________________________
Comments
comments
EMAILS IN YOUR INBOX FREE!